Case Study
Client: Eric Kent Wine Cellars
Business: Winery
Website: www.erickentwines.com
Challenge: The winery needed a solid platform from which to build the winery business, focus on direct-to-consumer sales, build and manage their allocation system and marketing initiatives.
We wanted to build a customizable allocation system that was different from what other wineries were doing at the time... New Media Works not only understood but enhanced our vision and helped us craft a complete customer service system that saves us weeks, even months of work a year, while offering an easy and personalized experience to each of our customers...
We're not talking off-the-shelf stuff here,We built a custom solution integrated seamlessly throughout our website. My wife and business partner discovered New Media Works with a simple Google search and all I can say is that was a lucky day for us!
- Kent Humphrey, Eric Kent Wine Cellars
About winery website design >> Learn More...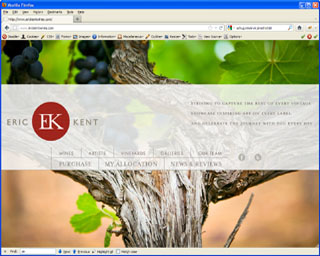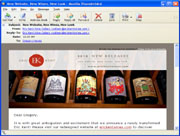 Next >

We like to say, "under promise and over deliver". Communication, quality workmanship, and attention to detail are keys in delivering a top quality project.